Gravel driveways are a popular choice amongst homeowners. They are easy to install and aesthetically pleasing. But is installing one the right choice for you? With proper upkeep, your driveway pavement can last for years. It's important that you make the right decision. To help you make your choice, here are a few things to consider.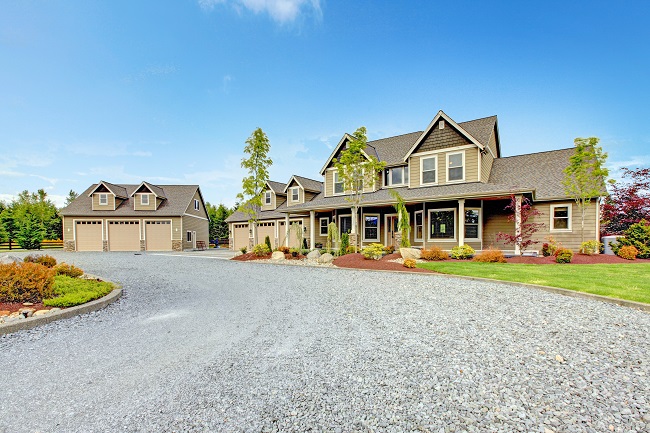 1. Look at Your Budget
A gravel driveway is one of the cheaper paving options available. If you need to keep costs low, installing one might be the right choice. Just make sure you don't make your decision based only on cost. The savings aren't worth it if it isn't right for you.
2. Define Your Aesthetic
What do your house and property look like? What aesthetic are you working toward? Do you have verdant grass and rolling fields? A gravel driveway has a natural look which could enhance your landscape.
Of course, if you simply don't like gravel driveways, that's fine as well. Don't let anyone convince you otherwise. Make sure you choose what works best for you. You are the one who has to drive on it every day.
3. Consider Your Climate 
Some climates lend themselves better to gravel driveways. Others do not. Gravel often, for instance, makes snow removal more difficult. Before deciding, consider discussing your options with the company that clears your driveway for you. You want to get all your facts together beforehand.
Choosing your driveway paving material is a big decision. Let us help you make the right choice. Contact us at DC Paving & Sealcoating.