Ready to install a driveway for your new home? Does your existing driveway need a facelift? Perhaps you're over the dust and dings of gravel and ready to transition to a solid surface driveway or parking lot? Or, maybe your business is suffering from a less-than-desirable, unwelcoming parking lot. Asphalt paving is a beautiful, functional solution for your driveway or parking lot, and DC Paving and Sealcoating is your trusted asphalt paving service provider.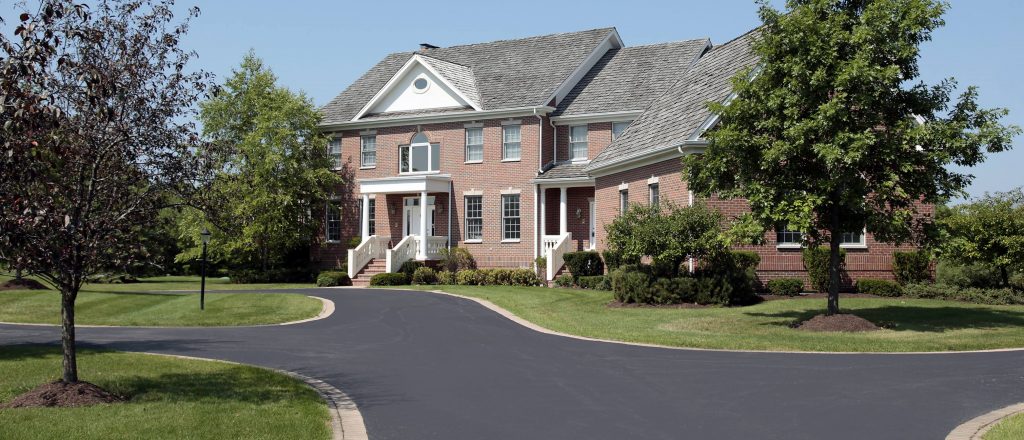 Benefits of Asphalt
Asphalt is an attractive, durable solution for driveways and parking lots. Its benefits include:
Flexibility – Asphalt surfaces offer more give than other solid surfaces like concrete. This means the asphalt surface will be less vulnerable to cracking as the result of temperature changes, impact force or heavy weight.
Affordability – Asphalt costs less per square foot than concrete or pavers.
Faster-Setting – Asphalt hardens as it cools. There is no curing period. Generally, driveways and parking surfaces can be fully accessed in as few as three days, and can often be walked on in a few hours.
Repairability – When the inevitable crack appears or damage does happen, asphalt repairs can be completed quickly and affordably, in fact some repairs are reasonable DIY projects.
What to Expect
From our first meeting, where we assess your current situation and review options, until the asphalt is laid, hardened and operational, you can expect professional, knowledgeable service. Proper asphalting begins with the right foundation. When asphalting directly onto soil, the surface will first be leveled to create a smooth surface, lessen the likelihood of cracking and ensure proper water drainage. Oftentimes, a level of stone aggregate will first be laid to the prepared soil to ensure the asphalt surface remains stable and strong for years to come. Once the foundation is ready, the asphalt – a mix of crushed stone, sand and bitumen (a viscous petroleum byproduct) – is heated and poured onto the surface. Once poured, the asphalt surface immediately begins to set. Normally the surface is ready for foot and vehicle traffic in as little as 72 hours. When properly maintained under usual weather conditions, you can expect your asphalt surface to last 20 years and beyond.
Asphalt Overlay
Is your current asphalt surface cracked and worn and in need of repair or replacement? An asphalt overlay could be your solution. Asphalt overlay, also known as asphalt resurfacing, involves putting fresh asphalt over an existing asphalt surface. Overlay offers a couple of notable advantages over new asphalt work. First, an overlay is considerably less expensive than a tear-out and re-do. Second, an asphalt overlay can be completed in a few days. Almost any asphalt surface qualifies for overlay as long as the current base is stable and structurally sound.
Before the overlay takes place, we will come in and repair the damaged areas of the existing surface, filling in the large cracks or broken pieces, if applicable. Next, we'll lay down the asphalt at a thickness of about 1 1/2 to 3 inches, perhaps a bit more if the surface has extensive damage. What you can expect is a final, smooth surface that looks brand new and, importantly, performs like brand new.
Dependable, Quality Asphalt Paving
From parking lots to driveways, DC Paving and Sealcoating is your solution for dependable, quality asphalt work. We work both big and small jobs, commercial and residential. Locally owned with years of experience, you can count on DC Paving and Sealcoating for asphalt installation, replacement and removal. Contact us today for an honest, no-obligation quote.