Like it or not, the parking lot is where you make your first impression with a customer or client. One of the best ways to put your best foot forward in the parking lot is to have clean, clear parking spaces for your clientele. Knowing where one can park – and just as important, where one shouldn't park – ensures a safe environment for your business. It also keeps you up to date on important municipal codes. Investing in and maintaining proper lot striping makes good business sense and DC Paving and Sealcoating is the business you can trust for professional lot striping.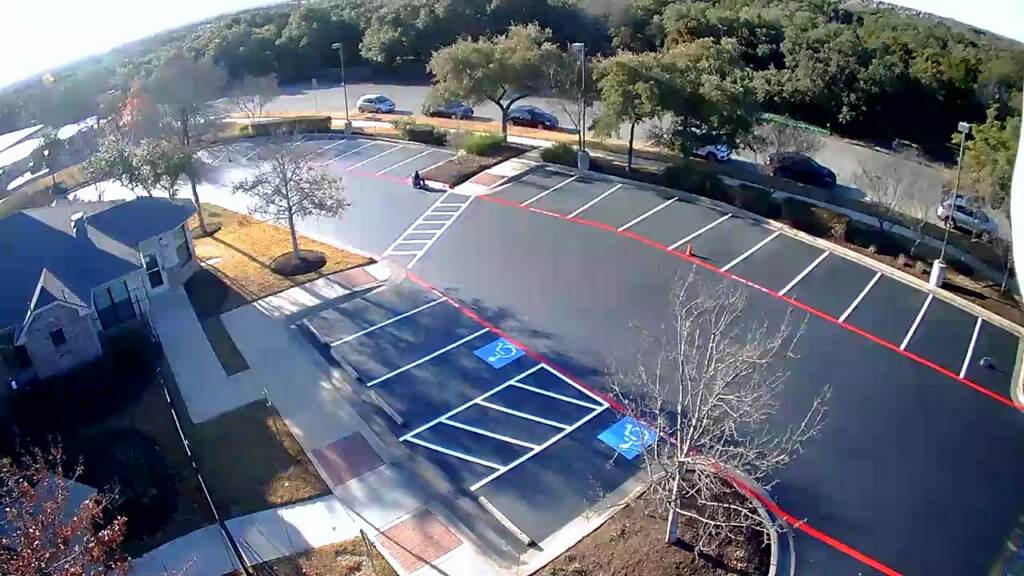 What You Can Expect
Before we begin, we meet with each client to review the current situation. We discuss your desires and offer recommendations based on codes, current trends and what we've learned having been in the business for many years. Together, we'll devise a plan that meets the needs of your business and surpasses the expectations of your customers. Setting out to limit interruption to your business, we'll plan a time to do the work that fits best with your customer traffic and employee schedules. We guide our clients through the process, providing recommendations and support for any necessary customer or employee communication. Our goal is to make the process as seamless as possible, with an end product that truly wows.
Parking Lot Striping Services
We do much more than parking spaces. Our concrete, asphalt and other solid-surface striping services include:
Spot demarcation
Handicap parking
Fire lane compliance
Speed bump painting
Directional markings, i.e. arrows and do-not-enters
Bus lanes
No parking zones
Sport lines (basketball, four square, etc.)
You can expect quality paint designed to hold up to the elements. Our crews are trained to create straight, uniform markings. We provide each team member with the tools needed to get the job done right, quickly and efficiently.
Don't let the parking lot be a reason someone chooses not to conduct business with you. Let your lot be a reflection of the level of service you value. Contact DC Paving and Sealcoating today for professional parking lot striping.