If you are environmentally conscious, gravel driveways are your best option. These crushed stones offer easy maintenance and are available in a range of colors. However, knowledge of the pros and cons of this driveway surface will give you a holistic picture of what you're getting into.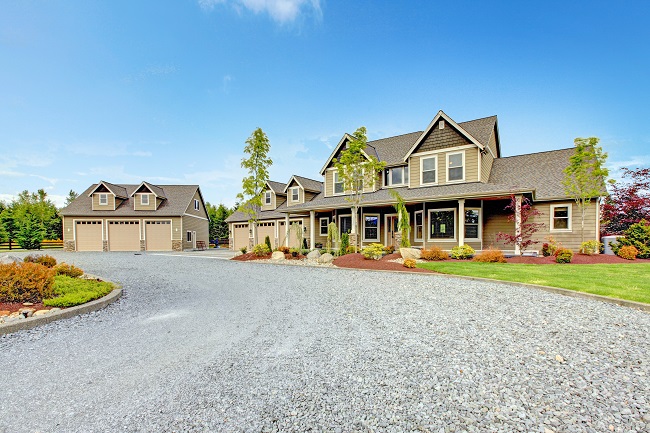 Pros of Gravel Driveways
1. Budget-friendly
The affordability of a gravel surface makes it attractive and popular for many. It is cheaper than other materials, particularly when covering a large area. To further keep it in shape for long, consider installing gravel pavers which will hinder the migration of loose pebbles.
2. Easy maintenance
Gravel is simple to look after, as what you have to do is top-dress it every few years (if you haven't put gravel pavers in place) to keep it in great shape. You also need to remove weeds regularly or lay a weed prevention membrane.
3. Quick installation
Installing a gravel driveway and letting it settle is a quick process as it takes less than a week. Upon installation, you're free to start using it immediately.
Other advantages of gravel driveways are that it is permeable and therefore drains well, compacts nicely, and it's simple to fix potholes with more gravel.
Cons of Gravel Driveways
1. Snow or ice removal
Snow/ice removal from a gravel surface is a big challenge during the winter months. To counter this, use sand or salt on top of the snow and gravel to minimize slipperiness.
2. Dirty
A gravel driveway is dirty, especially when driving or in the hot dry summer period as it causes dirt and dust to fly. Some of this debris will find its way into your home, making you clean it often.
3. Bare patches/ruts
Gravel surfaces tend to move into unwanted areas like flower beds, lawns, and borders. This results in bare patches, pitting, and rutting, which create a messy appearance.
As you consider gravel driveway installation, we, DC Paving & Sealcoating, are available to offer you advice on the pros and cons of a gravel driveway and provide quality service. Contact us for an estimate and more information.