There's no doubt about it, professionally finishing your driveway adds instant curb appeal – not to mention monetary value – to your home. A finished driveway improves water drainage and puts the finishing "polish" on your property. With all the added value, it comes as no surprise that professional driveways come at a cost. Perhaps you've considered paving your driveway and decided against it due to limited funds. But there is another great option.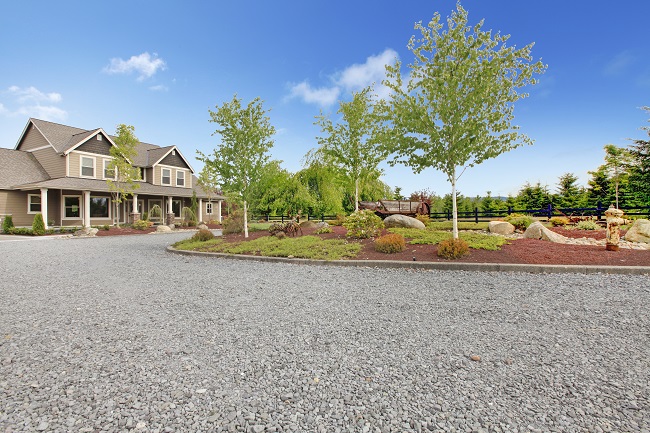 Consider Gravel
Gravel driveways provide many of the benefits of a paved driveway, at about a quarter of the cost. In addition to the financial benefit, gravel lends your property an appealing natural look. In many cases, this natural look fits better with the budget and the surrounding environment.
The Pros and Cons of Using Gravel
To effective evaluate if a gravel driveway is right for your project, consider the pros and cons.
Pros:
Cost savings
Looks natural and blends with natural surroundings
Easy to remove or redo
Minimal impact during installation – you can drive on it throughout!
No need to refinish or sealcoat
Fewer chemicals on your property
Cons:
Can deteriorate faster – weeding, resurfacing
Improper installation can lead to early failure
Can generate more dust and dirt, though a professional installation should minimize dust
As you can see, there are many reasons why you should give serious thought to using a gravel driveway for your driveway or walkway improvement project.
For More Information
If you need assistance in determining the right resurfacing approach for your property, we're here to help! Our professionals have years of experience installing a wide array of driveway types – including gravel driveways – and we look forward to providing you with informed advice to make the best possible decision.