With the warmer weather here to stay, more people are venturing outside. Although the opportunity to enjoy time outdoors can be great, it can also lead people to examine their surroundings more closely. There are certain issues which will immediately attract greater attention. The quality and upkeep of the asphalt on your property will be noticed by everyone. Cracks present an eyesore and a safety hazard. Now is the perfect time to complete important repairs to your parking lot asphalt. DC Paving & Sealcoating is your trustworthy, local expert to address all your asphalt repair needs.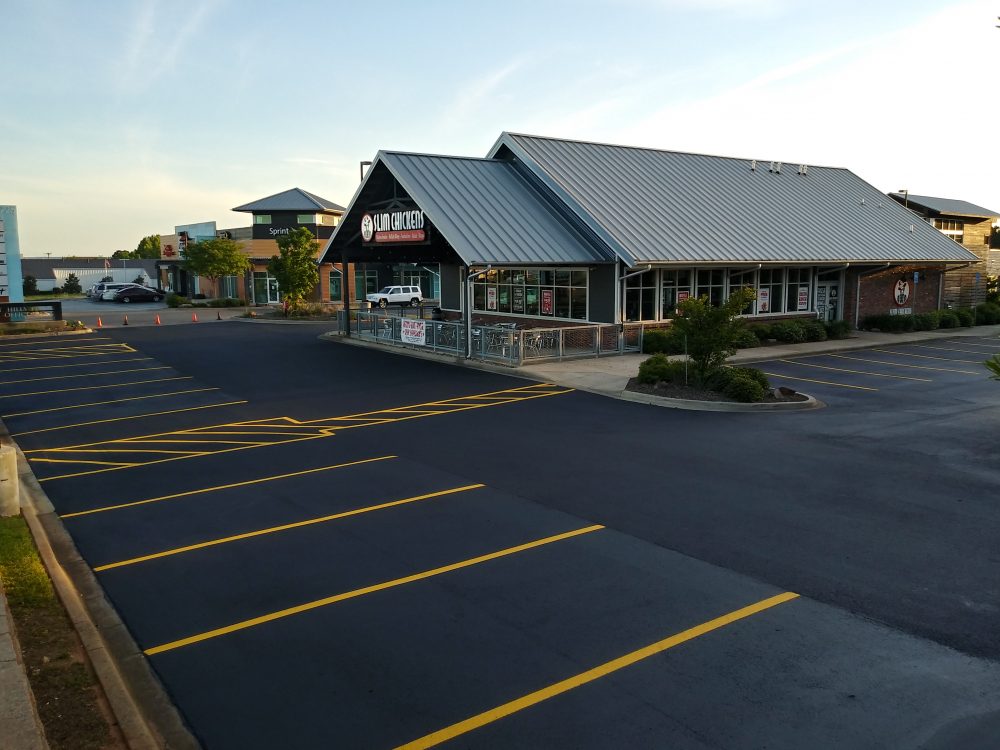 Importance of Addressing Asphalt Cracks
You may think that cracks in your asphalt are a simple nuisance that can be overlooked. However, cracks are more than just a cosmetic issue. They actually represent a major concern for all property owners. When the surface of your asphalt is broken, there are exposed openings where all types of debris can become trapped. You do not waste to accumulate and potentially pose a health risk. Cracks demonstrate that your property is not being properly maintained, and the uneven surface increases the likelihood of people tripping or being injured.
Parking Lot Repair Process
Our talented professionals are experienced in completing repairs of the asphalt in your parking lot asphalt. You can be confident that one call to us will provide prompt, high-quality service. During our visit, we will carefully evaluate your asphalt and use our expertise to identify existing issues. Based on our inspection, we will explain our recommended solution to you before we proceed.
Our repairs depend upon the types of issues present in the asphalt of your parking lot.
With a standard crack, the crack itself is cleaned out. We then apply a rubberized crack and joint sealant to complete the repair.
For a fatigue crack, which usually signals a structural problem below your asphalt's surface, the area will be dug out. Then we will complete a patch, which prevent any additional fatigue cracks in that section of the asphalt.
The DC Paving & Sealcoating Approach
As a locally owned company, we are truly committed to serving the community. We have built our stellar reputation on years of providing high quality work that is customized to meet your needs. Your satisfaction is our top priority, and you will notice the difference throughout your entire experience with us. Our talented technicians ensure that you receive a customized solution that addresses your specific needs.
DC Paving & Sealcoating has the experience and knowledge to complete your parking lot repairs. Call us at 903-805-5774 or contact us through our website today to discuss how we can improve the safety and appearance of the asphalt in your parking lot.