Commercial business owners often wait until parking lot damages become a serious issue before they contract with a professional to have them repaired. They may be concerned the cost will be very high, which will eat into quarterly profits. Owners may also think that customers are used to parking lots that aren't in the best condition.  Instead of delaying parking lot repair, consider the huge benefits of addressing parking lot issues and damages as soon as they occur.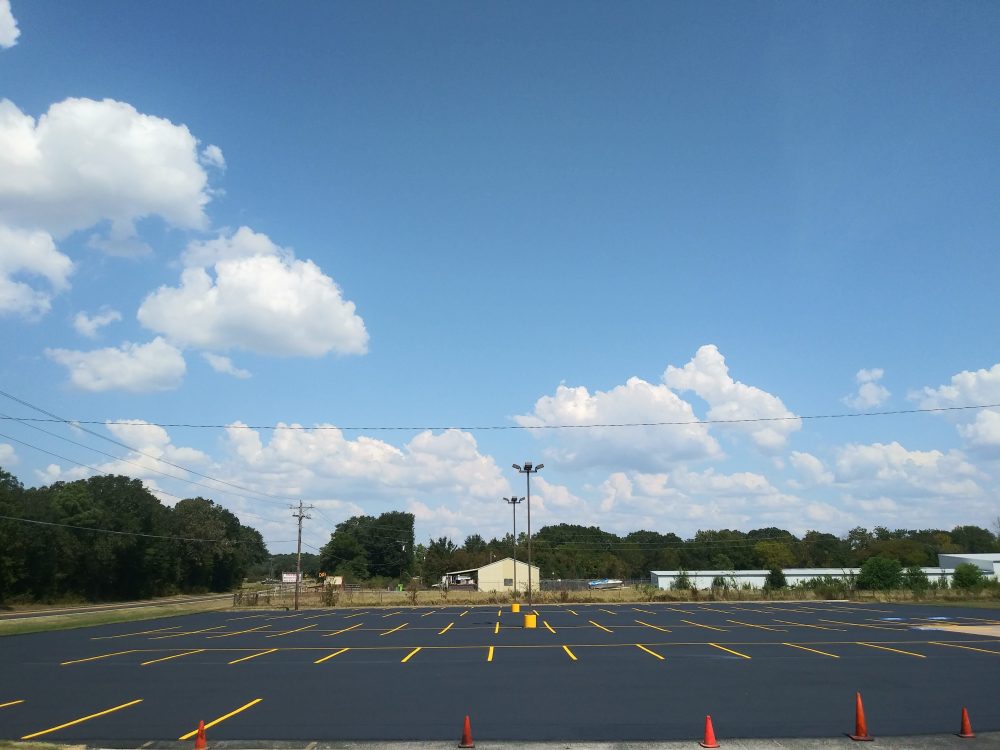 Customer Retention
Customers may not notice if there are small areas that need repairing in the parking lot, unless they happen to be the one who drives over or park in one of the areas that need repairing. Whether they are worried about their tires, or they scuff their shoes on the way to the car, customers don't often forget when something unpleasant happens during a shopping experience, and they are likely to share the bad experience with friends and family.
Customers may not notice when a parking lot is in good shape either, because they expect to be in good shape, but they will notice if it's in overall bad shape. Just as making sure floors, walls, and displays look nice because it increases trust in the business and products or services offered, so do parking lots that look nice and are fully functional.
Decreased Liability
Squeaky buggies or carriages are one thing, but car damages or falls that could occur from parking lot damages are a serious liability. Plus, if a customer files a liability claim from a parking lot damage, it's likely that media will eventually get involved and cover the incident, which could damage the reputation of a business.
Liability insurance is always essential, but avoiding liability claims by addressing, for example, cracks that could quickly worsen with the next rainfall, is also essential.
Cost Reduction
Parking lot repair cost is much lower when initial damages and issues are addressed immediately. For example, small cracks are much cheaper to hire a professional contractor to repair than huge cracks. The cost of repair also climbs exponentially if the contractor needs to remove large sections of seriously damaged concrete or asphalt and then replace it with new concrete or asphalt.
When considering long-term cost, small scale parking lot repair is more like essential maintenance, and major lot repair isn't something that can be avoided without serious consequences, such as loss of customer base and liability claims.
Contact us for more information on professional, cost-efficient parking lot repair today.