Your parking lot is the first thing people notice when they arrive at your business. Keeping it in great shape requires more than just repaving, as you will also need to keep your stripes freshly painted as well. Here are some advantages you can notice from having parking lot striping performed.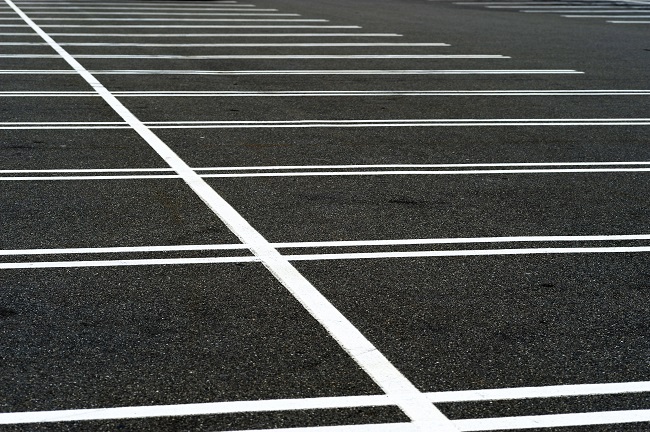 #1. Enhance Curb Appeal
Your curb appeal is one thing that will help you attract customers. Yet when it comes to curb appeal, business owners often forget about their parking lots. If your stripes are faded (or non-existent), this is equivalent to having dull paint on the front of your building. New striping from DC Paving and Sealcoating can provide a facelift that will greatly enhance your aesthetics.
#2. Reduce Parking Lot Accidents
Fender benders are more likely when drivers are not sure where to park. Without lines to guide them, people might park too close together or fail to navigate obstacles. Traffic flow could also be jumbled if individuals are not sure which direction to move in. Parking lot striping can resolve these issues and enhance customer safety.
#3. Ensures you are ADA Compliant
When it comes to parking lot striping, businesses are required to abide by the guidance set forth in the 2010 ADA Standards for Accessible Design. This regulation specifies the minimum number of accessible parking spaces, including the number of van-accessible ones.
If the lines in your parking lot are faded, it might be difficult to determine if you are in compliance. For example, it may not be obvious that you have the right number or type of accessible spots. New striping can quickly clear up any confusion by making it obvious which spots are ADA compliant.
These are just a few of the benefits you can realize after having parking lot striping. For a professional result that you'll be proud of, please contact us.